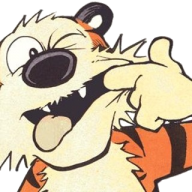 Star Spirit
Core 'Shroom Staff
Retired Wiki Staff
Three mafias were created before I could press "post", so here it is before someone else makes another one.
Rules:
1.- Mafia is a strategy game, where alliances may be created, and people may be betrayed. Please don't take anything personal, it is only a game.
2.-
Complete how-to, in case you don't know how to play
3.-You may roleclaim (AKA say what your role is), but you can't directly quote your role PM, any other game PM, chat logs or any other actual conversation. Doing so will result in disqualification.
4.- Revealing information after dying is prohibited. Doing so will result in your disqualification from this game any further punishment by other hosts. Don't risk it.
5.- I'll try to make this game as interesting as possible, but for that I need you to be active. If you are inactive, you will be modkilled.
6.- When you are dead, post in the Lounge thread (here), when you are alive, post in the game thread. If you don't do that you'll awaken my rage.
meh
7.- Phases will usually last 24 hours, but may be extended due to certain circumstances.
Be patient.
8.- No players can enter the game after it started. Nevertheless, you may sign up as a replacement.
9.- If you change your nick,
let me know
10.- I am the host, what I say is what is done.
11.- Please send me a copy of all game-related PM's and chat logs. This will help me decide the MVP.
12.- I have nothing against bad players, talking about skills. But if you are a bad loser, please restrain from signing up and ruining the game
13.- Theme will be decided later on, suggestions are welcome.
14.- And one more thing... Have fun
15.- And rule #15 because I like the number.
Any questions, feel free to post them or PM them to me.
Sign-ups:
1.El Shoey (Mega Morg)
2. El Smasher (Smasher)
3. EL PI! (Chiaki Nanami)
4. El NSY (NSY)
5. El Nabber (Gundam Tanaka)
6. El Yoshi K (Yoshi K)
7. El LTQ (Lakituthequick)
8. El Em Cee Dee (Rolf)
9. El Reversinator (Time Turner)
10. El Rocker (Sonia Nevermind)
11. El NSM (New Super Mario)
12. El Piero (Pyro)
13. El MCS (MCS)
14. La Lily (Nagito Komaeda)
15. La Rin (Rin Kagamine)
16. El Bop Who Will Not Outsmart Me (Enobarbus)
17. CRASH BOOM POW! (Akane Owari)
18. El Ralphius (Ralph)
19. El Epic Nitwit (Hiyoko Saionji)
20. El Neptune (Radagast the Brown)
21. El Stoob (Stooben)
22. El Perch (Youmu Konpaku)
23. El Crackin355 (Crackin355)
24. El PTR (Sombrero Guy)
25. El BMB (Xerneas)
26. El FE (FireUmbreon)
27. EL LN1 (LN1)
28. El SonicMario (Nortern Verve)
(Closed)
Replacements:
1.