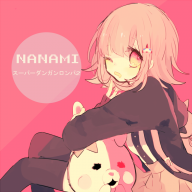 Sweden? More like Memeden.
Chat Operator
Retired Wiki Staff
Hey guys, everyone's favourite mathematical constant here, Pi! After playing some games, I've decided to host a Mafia game of my own, with the theme being mathematics. The roles are going to be mathematical functions and related definitions. Don't fret, you don't have to be good at mathematics to participate!

Rules
If you are dead, you are allowed one informationless "bah" post. You must then remain silent about the game until the endgame resolution.
[*]You can roleclaim, but you cannot quote your role PM.
[*]In case of a tie, a No Lynch will be in place.
[*]Mafia kill every Night unless otherwise stated.
[*]No cheating.
[*]Voting is done by typing [nobbc]Vote: Player[/nobbc] (which appears as Vote: Player), with "player" being the one who you are voting. Unvotes are done by typing [nobbc]Unvote[/nobbc], which appears as Unvote, do not need to be done, but it would be preferred if they were done before placing a new Vote. Additionally, if you type [nobbc]Unvote: Player Who You Were Voting[/nobbc], which appears as Unvote: Player Who You Were Voting, that would make my life as a host incredibly easier.
[*]Forward all game-related PMs to me. This means that, if you send a game-related PM to anyone, please include me as a recipient.

Additionally, if you have queried somebody on IRC and had a conversation about this game, it would be nice if I could get the complete and unedited logs from any of those conversations.


[*]You are free to create any game-related QuickTopics, just alert me of the existence of these topics and give me a link to them, and do not lock them before I say so.
[*]If you are inactive for 200 hours, then you will be modkilled and replaced.
[*]Each Day phase will last for 4 real-life days; each Night phase will last for 2 real-life days.
[*]Each Day phase can be requested to be extended twice. The first time it is extended, it will be extended for 2 real-life days. The second time it is requested to be extended, it will be extended for 1 real-life day.
[*]You must NOT edit your posts. It is unfair if you did something scummy and edit that out. If there's something you wish to point out or add, just post again but don't make it too spammy.
[*]

Orange is my colour. Any attempts at using this colour will be seen as a violation against the rules.



Note that text in

blue

is not necessary to follow.

I want at least 20 sign-ups, but more would be awesome if I got more than that. Also keep in mind that the maximum amount of players I am accepting is thirty.

Sign-ups
Epic Nitwit (Hiyoko Saionji)
PoLilynomial (Lily) (Lilith)

Reversinator (Time Turner)

NSY
Smasher (Meowth)
Ralph
Lakituthequick
Hobbes (Tucayo)

23*52*7 (MrConcreteDonkey) (Saul Slendamann)

QuizmoManiac (Jayce)

Neptune (The End)

Nabber (Gundam Tanaka)

Yoshiquaker (Yoshiwaker)
f(x)=x3+x2+(cos2(x))/2+C (Baby Mario Bloops) (Xerneas)
Perfect Number (Pyro) (Keyzer)
New Super Mario
Blocky (Hajime Hinata)

8-berry (Shoey) (Filthy Rich)

Smg2daisy
Cirdec
2a quadruple-factorial (Super Mario Bros.)
Crackin5*71 (Crackin355)
M215 (MarioMaster15) (Beat)
Timmy (Yoshi123)
Paky (Packy) (A New World Record) [Signed up through IRC]

FireEevee (Sylveon)

Crash (Tharja) [Signed up through IRC]
SM (SonicMario) (Northern Verve)
Rocker 26 (Rocker64) (Ino Yamanaka)
marioman1213 (Roserade)
Replacement Players
Confirmed receiving role.
Banned Users​
As a finishing note, this game will only be put on the queue after I have finished every role.