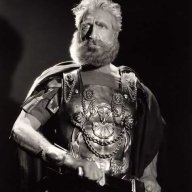 Power Star
Retired Wiki Staff
Don't quote your role PM, forward Perch and I any game-related PMs you send, you are allowed to vote no lynch, no revives at all.
Player List:
1. Crash - Junko Enoshima, Mafia Godfather/Usurper - Lynched Day 6
2. Turb - Kyouko Kirigiri, Innocent Cop/Hider - Killed Night 3
3.
Shoey
MM15
Shoey
4. Ralph - Sayaka Maizono, Mafia Bus Driver - Lynched Day 4
5. Smasher
6. Quizno
7. Nitwit
8. MG1 - Hifumi Yamada, Mafia Cop/Framer - Lynched Day 2
9. Lily - Yasuhiro Hagakure, Innocent Incompetent Seer/Miller - Killed Night 1
10.
Dippy
FireEevee
11. NSY Stooben - Makoto Naegi, Innocent Deputy/Lucky Bulletproof - Shot with an evidence bullet Night 4
12.
Packy
Pi
13. MCD
14. Nabber
15. NSM GreenDisaster - Mukuro Ikusaba, Mafia Impersonator/Roleblocker - Lynched Day 5
16. Rocker
Replacements:
1.
MM15
2.
Stooben
3.
GreenDisaster
4.
FireEevee
5.
Shoey
6.
Pi
7. Count Bonsula
8. Yoshi K
Upupu, tomorrow's the first day of school! It's almost time to start sowing my seeds of despair to destroy the fragile hopes and dreams of the future!
Everything's been planned out in the finest detail, so now all that's left is to introduce our contestants.
Upu...upupu...upupupupupu!!
Hold it right there!
I may have no idea who you are or what you're doing here... But after listening to your spiel there's no way I'll let you get away with your plan!
Who could this be?
Could it be that you actually think you can do anything to stop me?
Just how do you think you'll manage that?
I hadn't actually thought about that...
But I know what I can try to do! I'll find these students of yours and alert them to exactly what you're planning!
I'm sure THAT isn't part of your plan!
And what makes you think that will change any of my plans?
You'll just be saving me the trouble of saying it myself!!
I, well, I...
...What if I gave you a fair challenge, instead?
You're being controlled by someone in this school, right...?
And what if I am?
I'm still entirely in control!!
Aha, so you admit it! In that case, my challenge for you is to pit yourself against the students.
Give them a chance to figure out who you are, first. If they fail then go ahead with your plan.
Upupupu, that's ridiculous! I'd have far too much of an advantage!
In that case, why do you turn it down?
Surely, if you're certain to win, then there's no reason not to try.
Fine then, we'll play your game.
I'll pick a few students to use for my purposes, and you can have the rest.
If I win, the rest of the students will have no choice but to succumb to my despair,
If you win, I'll succumb to my despair myself.
Alright. If that's all, then I'll take my leave for now.
Just one more thing:
If your students lose...
Then I'll be subjecting you to the ultimate in despair as punishment!
.........
I didn't get this far by not taking risks. We have a deal.
Well then, it's settled. We'll begin tomorrow. Be prepared to show up at 9:00 A.M.
Don't be late.
Upupupupupupupupu!!!