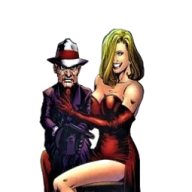 That's what I call hamburgers
Retired Wiki Staff
Former 'Shroom Staff
Players
1.
MCD Killed by a rampaging Giant Squid
2.
Jack Noir (Dr. Javelin) Rubbed out Night 2
3.
Bop1996 (Monobear) - Murdered, Night 1
(Neutral MVP)
4.
Epic Nitwit
modkilled day 4 replaced by
Nabber Killed Night
5.
Red Barchetta
Survived and won the game
6.
Northern Verve (SonicMario) Died night 8
7.
Lakituthequick Driven to extinction night 7
8.
Butterscotch Surprise (Superchao) - Broke his neck after falling down the stairs, Day 2
9.
Smasher Shot in the back night 8
(Innocent and overall MVP)
10.
Ralphfan Died day 8
11.
Lily
-
died day 7 but still won the game
12.
Rocker (Rocker64) Death by being drunk, Day 5
13.
RandomYoshi Died in a gunfight day 3
14.
Fassad (Gamefreak75 Exploded day 9
(Mafia MVP)
15.
GreenDisaster (Reversinator) - SMASHED, Day 3
16.
FireEevee (fire MARIO bros)
Survived and won the game
17.
Sweetie Bot (MarioMaster15) dead
18.
Crash (Master Crash) Killed by Fireballs
19.
M4E (Mario4Ever) - Killed for killing matlock, Night 6
20.
Yoshibaker (YoshiWaker) Dead
It was a warm and sunny day (unrelated to this but it is a scientific fact that this is the best type of day way better then warm and snowing because that doesn't even make sense and it enrages the scorpions.) the perfect day for a party thought Sir Baron Shoey Van Shoeington the 3rd Esquire of England. So quick as a whip Sir Shoey sent out invitations to all his former names inviting them to a grand party at his mansion (all the cool people have mansions.)
An undetermined time later his guests began to arrive
"Hello Iggy Koopa it's great to see my first name again what have you been up to lately" Sir Shoe asked
"Helped kidnap the princess, then I cured cancer, then I helped kidnap the princess again you know same old same old" Iggy replied as he walked into the mansion.
A blue shoe bounced into the doorway
"It's good to see you GS15 half genius half insane genius half machine designed to ignore smasher how have you been" asked Sir Shoe
"I've been great I just got into politics" laughed GS15 as he entered the mansion.
Next walked in a man with a little so much swagger
"Hello Raven Effect what have you been up to" Sir Shoey asked"
"I finally got promoted where I work" he answered arrogantly.
Suddenly a chant could be heard from the distance "Gillberg Gillberg Gillberg"
"Hello Gillbergfan my first forum name named after my favorite wrestler gillberg how have you been doing?" Sir Shoe asked
"Great i've lost many many more matches" he replied.
A spaceship landed and out stepped a small purple alien wearing a top hat (aliens love top hats)
"Hello Tatanga my good man how have you been" Asked Sir Shoe
"I've been good I'm now selling space carpets there like carpets only from space" the alien replied.
Choir music started playing and in stepped an older man.
"Why if it isn't my most popular name Brother Love how have you been?" asked Sir Shoe.
"I'm doing great Brother Shoe and I LOOOOOOOVVVVVVEEEEE YYYYYOOOOOUUUUUUUU" he replied as his face turned red.
In walked a disco dancing man.
"Hello Disco Inferno" Sir Shoe said
"Hello Shoey" Disco Inferno said happily disco dancing into the mansion.
A skinny man walked into the area looking depressed.
"Hello Raven how are you doing?" asked Sir Shoe.
"I have fought many inter demons in order to turn my hatred into power Quoth the Raven never more" Raven said confusing Sir Shoe.
Suddenly the area was overcome with classiness.
"Hello Sir Poshington you look as classy as ever" Sir Shoey said.
"Thank you I
my best" replied Sir Posh.
A crazed laugh blasted out as a woman jumped out of the bush that I just created for the scene.
"Hello Crazy Jane have you discovered any more personalities?" asked Sir Shoe.
Crazy Jane just stared at him an suddenly she became a nun with a chainsaw and ran inside.
"Oh hello Danny the Street" Sir Shoey said looking at the ground.
The street stood up an nodded.
A dinosaur appeared before turning into gold then into a plant then into a man.
"Hello Animal Mineral Vegetable Man I heard that you are now a good guy?" Sir Shoey asked.
"I think I am it's really hard to tell with doom patrol stories" he replied.
A man in green teleported into the room.
"Hello Ambush Bug are you still married to Dumb Bunny" Sir Shoey asked.
"Possibly if that story was canon i'm not really sure" he replied teleporting again.
In walked a man playing a trumpet loud and hard.
"Hello Lips good to see you are still playing that great groove." Sir Shoe said.
Lips just kept playing away as he entered.
Lips suddenly started playing an unmistakable tune.
"Is that the theme song to...Matlock my good man how are you?" Sir Shoey asked.
"I'm doing very good keeping innocent people out of jail" Matlock said as he entered.
I an old fashioned white male entered the door way.
"Why hello Senator Xenophon P. Wilfley. how have things been" Sir Shoey asked.
"They have been fine" the senator replied.
A black robot appeared behind it stood 3 white males wearing all black and sunglasses (basically they are complete badasses).
"Why Plunderbird boys it's so nice to see how have you been" asked Sir Shoey.
"Great mate my boys and the robot have been smashing ever competitor in sight." The middle man said as they entered with the robot.
A bunch of people entered the area.
A horse could be seen from the distance and off stepped an serious looking white man.
"Hello Marshal Dan Troop how is the fight against crime" Sir Shoey asked.
"I'm making sure that Laramie is safe for everybody and that everybody has a chance at justice" the Marshal replied entering the party.
"Hello People Running About what have you been up to" Sir Shoey asked.
"You know running about" People Running About replied.
A tall man entered the area.
"Hello Cheyenne have you settled down yet?" Sir Shoey replied.
"Not until the wind stops blowing" Cheyenne replied entering the building.
The party continued through out the night as the characters happily ate and drank. Shoey took to the top of the stairs.
"I would like to propose a toast to all of my names I am proud of each and everyone of you" he said when suddenly lightning flashed (it's raining now because all badass scenes in mansions require rain.) the lights went out and a scream was heard then they came back on and...everyone was fine.
Shoey laughed and took a sip of his drink then he said "Don't worry storms sometimes causes the power to go out here"
Suddenly he fell back and his face turned red.
Iggy Koopa ran over to his body "He's dead somebody poisoned his drink" he said with a panicked tone.
Shoey is now dead he was Shoey his death means that the game has begun
It is now day 1 voting may start