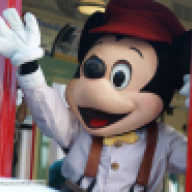 Oh boy! Haha!
Retired Wiki Staff
Former 'Shroom Staff
Okay, so I'm going to run a rather small and simple Mafia game just to
try
to get back into hosting games (since the first and last time I did was... a little over two years ago). I was by no means a very talented host when I held my first game, and by no means my two years of not hosting has improved this at all, but I ask those interested in playing to bear with me during the course of this game. If you do have suggestions for any games I might hold in the future, those will be welcome once this thread is open for an entire "Post-Game Analysis" discussion and not before then.
Why is the title "Alphabet Mafia I"? I love the alphabet, and I would be surprised if you do not know that by now! The theme will not be based on the alphabet, though. The theme of this game will not be complex, but it should be enough to give it some sort of storyline to make it... not totally boring.
I will take
nine
people in this game, although there are unlimited replacement sign-ups in case there are any necessary modkills or something like that. The only people barred from signing up are Pyroguy6 and Skulldug13 due to their actions in Awards Mafia II.
EDIT: I will actually be receiving more than nine I suppose. :P I did not expect sign-ups to fill up this quickly.
SECOND EDIT: I would actually like to see if we cannot get anywhere between sixteen to twenty people. It might be a bit more comfortable that way.
THIRD EDIT: I have all of the roles and rolecards prepared. Twenty is the limit for this sign-up, after which any additional individuals wishing to play will be placed on the Replacements list.
FOURTH EDIT: Sign-ups are full, but anybody can still sign up for Replacements (so long as they are already not in the game :P).
FIFTH EDIT: NSY is banned from participating in this game due to the Magnificent Mafia shenanigans that occurred.
SIXTH EDIT: More Replacement players have been added and this topic is now the lounge thread.
SEVENTH EDIT: This topic is now the Post-Game Analysis thread.
Sign-Ups (closed)
__.) Shoey (Marshal Dan Troop / Cheyenne Bodie) (retired from public forum)
1.)
Epic Nitwit
/
Yoshi K (Typhlosion)
2.)
MCDonalds (Father Dougal McGuire / Ace Rimmer)
3.)
Bop (Monobear)
4.)
Lakituthequick
5.)
Nabber
6.)
Super Smasher Bros. (Meowth)
7.)
Red Barchetta / Packy
8.)
Master of Crashes (Aoi Asahina / Nathan Drake)
9.)
Reversinator (GreenDisaster / Time Turner)
10.)
New Super Mario
11.)
Ralph (Rat)
12.)
Rocker64 (Gordon Freeman / ChaoticLeo)
__.) BMB (retired)
13.)
MarioMaster15 (Sweetie Bot / Vocal Beat)
__.) Yoshiwaker (Yoshibaker) (quit Mafia game / did not confirm receiving role)
14.)
GutsehMan (Stone Cold Steve Austin / The Undertaker)
15.)
Superchao (Butterscotch Surprise)
16.)
Gamefreak75 (Fassad)
17.)
Turboo (Mondo Oowada)
18.)
Lily x (Phantom L)
__.) Dry-Petey (did not confirm receiving role)
19.)
Toad85 (Pokémon Trainer Toad85)
20.)
YoshiMonsta (Icanhasgoomba)
Replacements (open)
__.) Lily x (Phantom L) (placed in game due to Baby Mario Bloops's retirement)
__.) New Super Yoshi (NSY) (banned from this game after signing up)
__.) Dry-Petey (placed in game due to Shoey's retirement and NSY's being banned from this game)
__.) Toad85 (Pokémon Trainer Toad85) (placed in game due to Yoshiwaker and Dry-Petey not confirming their roles)
__.) YoshiMonsta (Icanhasgoomba) (placed in game due to Yoshiwaker and Dry-Petey not confirming their roles)
__.) Yoshi K (Typhlosion) (temporarily placed in game to stand in for Epic Nitwit)
2.)
Shoey (Marshal Dan Troop / Cheyenne Bodie)
3.)
Stooben Rooben (Stooben)