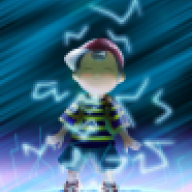 ~Yo-YO, let's GO! PSI Prodigy!~
Hello players, the game is starting! I'll go through the rules again:
Mafia rules:
1. You can vote for someone or a "No Lynch". But don't vote for me :<
1b. Votes
MUST
be in
BOLD.
Otherwise I will not count it. It makes it easier on me to count the votes.
2. You cannot quote Role PMs nor any other PMs. Instant modkill will result.
3. If you are not playing, please do not post. If you are dead, go to lounge. If you are alive, post in the game thread.
3b. Just because you are dead does not mean you can reveal any info you know nor participate in discusion. After all, alive players can always look in the lounge >.>
3c. Exceptions for rule 3: Smasher and MarioGuy1 are allowed to post in the game thread even if they aren't playing/are dead because I said so. :p But they still cannot reveal info nor discuss. =P
3d. If you don't think you'll be active, please don't sign up. I'm not trying to sound mean, but I don't like it when I have to wait the full deadline just to get everyone's actions.
3e. If around the time the game starts you'll think you'll be inactive (for vacation or life issues) tell me, and I won't modkill you. If however, you are inactive for an excess amount of time, then I will need a replacement.
4. Mafia games are for fun, please don't take the game too seriously to the point where it's emotional. Last thing we want is people getting offended or drama happening. Don't ruin the game for others as well.
5. Don't edit your posts, simply post again. But don't post-pump/spam =P
6. I do have the right to place, shorten, extend or lift deadlines in order to speed up the game. After I receive all night actions or 24 hours have passed, I will update the game ASAP. At times the game might be delayed on my account, so I do apologize in advance if I cause the delays.
7. I am the Game-Mod, respect me and I will respect you back. If you feel something was unfair, PM me (with GOOD REASONING) about it. Don't do this in the thread, as it detracts from the flow of the game.
8. If you have any questions, you are free to ask me. As long as it is a reasonable question.
9. Opinions,
Constructive
Criticism, ideas, etc. would be appreciated after game.
Player List
1.
Nabber Killed Night 1 (2), was DK, Time Traveler/Public Speaker
2. Smasher
3. Bop (Magus)
4.
NSM Killed Night 1 (2), was Waluigi, Roleblocker
5. Red Barchetta
6.
Master Crash Killed Night 1, was Daisy; Jailer/Commuter. Revived Night 1(2)
7.
MasterMario15 Killed Night 1, was Boo; Doctor. Revived Night 1 (2)
8. Epic Nitwit
9.
Lily lynched Day 3, was Pink Boo, Cop
10.
LN1 lynched Day 1, was Ztar, Yakuza
11. LakituTheQuick
12.
Zeuzio
replaced by MCD
13.
EpicMario43
replaced by NSY
14. Yoshiwaker
15.
M4E Killed Night 2, was Brighton, Unlynchable/Princess
16. MG1
17.
BMB Killed Night 1, was Peach; Bus Driver. Revived Night 1 (2)
18.
The Word lynched Day 2, was Chain Chomp; Roleblocker/Sturdy
Key:
Innocent
Mafia
Modkilled
Revived
Key:
Innocent
Mafia
Modkilled
Revived
(Yes this means only Innocents and Mafia :p)
Mario and his friends were having fun in the Mario Party 6 World... until Bowser ruined it. Bowser challenged them to a game of mafia.
Whichever side won would be the Superstars, while the losers would have to get out of Party World...
During the Night (0), someone was killed! It was...
SHY GUY! He had the power to take off his mask if he made it to Day 1 to frighten everyone and instantly win!
Day 1 has started! We are at the morning TOWERING TREETOP! Pink Boo cannot vote as (s)he is still sleeping!