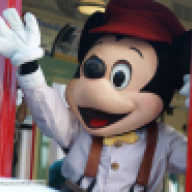 Oh boy! Haha!
Retired Wiki Staff
Former 'Shroom Staff
Rat said:

The biggest dick move in the history of dick moves.

I don't know how Smasher or Stooben will decide to handle this, but if you guys recall, way back when I hosted TTYD Mafia, a very similar thing happened where BPK went on to FBL's (a friend of his) account and outed all of his scumbuddies. We were going to ban BPK from Mafia but he got banned from the forums altogether for going on someone else's account.

So what is going to be done about this? Pyro and Skulldug have effectively ruined an amazing game Stoob and Smasher have put together, and I don't think they should just shuffle all the roles and tweak a couple like I did for my TTYD game. This game is far too complex, and my incident happened on Day 2. This one happened on Day 5. The players involved already know lots of the roles, the way locations function and restarting now would be bad for the players and hosts.

I'm not the host, but I suggest Pyro and Skulldug are modkilled and reprimanded additionally. I would personally choose to ban them from all mafia games and, because this is an Awards-related function, ban them from the Awards as well or at least boot Pyro from the committee.

Obviously that's not for me to decide but those are my suggestions. I also presented to Smasher an idea for what to do with me and Crash in the game since we got outed.

EDIT: As for punishments, I'd modkill Pyro and Skulldug and DQ them from earning prizes. I banned BMB from earning prizes for a much smaller violation of the rules last year so in accordance with that precedent, they should be banned from prizes because they violated the rules.
I agree with what Ralph suggested (that is, banning them from all Mafia- and Awards-related events and staff groups indefinitely and forfeiting all tokens and prizes they may have accumulated so far). That would entail removing Pyroguy6 from this Committee as well. Behavior like this is most certainly not acceptable, especially when it's the Anniversary and related events (which we always only have one shot at every year).