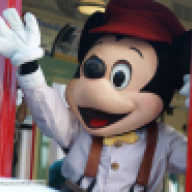 Oh boy! Haha!
Retired Wiki Staff
Former 'Shroom Staff
So here we are again: the Poll Chairperson Election is upon us.
This is the official topic for the election. Discuss the candidates (or perhaps your own plans, if you are considering running or intend to) and the election process overall in this thread. The wiki page for this election can be found
here
, and the page for the Poll Committee itself can be found
here
.
Once there are at least two eligible candidates that have registered a campaign, the debates will be planned by those candidates and the debate moderator (the latter most likely being me). These parties will agree to the rules of the debates, who is invited to participate in the debates, and everything of that sort. There can be more than one debate held this year, but it really depends on if the potential attendees have many questions and if at least two candidates are willing to participate at any time.
So yeah, let the posting begin.
I would like to mention that I am not seeking a third consecutive term for this office.