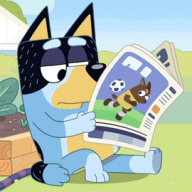 Star Spirit
Chat Administrator
Retired Wiki Staff
I didn't want to end up flooding the general 'Tournaments' topic about this, so I'm making this a separate thread.
I haven't set a date yet, but around late July - early August, I'll be hosting a pretty big event on the TF2 server. The gooey center of the event will be an extensive match [which will end up being pretty competitive due to prizes] that takes course over several maps. The map rotation for this "competitive" match is still being worked on, so suggestions are welcome.
There are a lot of details I've yet to work out, but I'd like to have some fun pre-tourney games for people to rack up prize tickets and just have fun/practice before the big game. These smaller games would take place over the course of one map each. I was thinking of having one map be set to melee-only (like, a round of ctf), another map be class-restricted (or perhaps each team would be a different class, like Soldiers vs. Demomen), another map have bosses spawned to fight, stuff like that. Those ideas are still a bit rough.
There would be TF2 in-game items to redeem as prizes, too. I figured 8 or 10 points in the game earns you 1 prize token/ticket.
Also, would this have to be concluded in the course of a day? Or could it run, say, two nights?
I'm all ears for suggestions on how to make this be everything it can be. Any idea you get, feel free to post.
Things to Note
- 3 day event (weekend-long)
- 6 hours each day? (allows plenty of time for breaks, as well as the opportunity to jump right into the match(es) that you're anticipating)
- Random crits will be disabled
- 1 match will be Soldiers vs. Demos
(Half-Zatoichi-only)
- 1 match per night will be melee-only/medieval
- 1 match will be Sniper-only
- 1 or 2 boss fights
- more to come