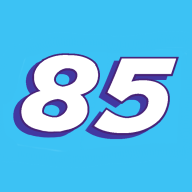 Toadeightyfive; used to be here but peaced out
Again, using random shit that I like.

14 sign-ups. No more, no less.

Also, I may take full liberties to make fun of your username.

Sign Ups:

1. Nubs
2. Enesem
3. Epic Nitwit (his name is already stupid enough)
4. HORROR
5. Lakitutheincrediblyslow
6. Pop1966
7. Smash Man (DWN-101)
8. Chartreuse Pinto
9. WeegeeNo.2
10. Pokemon Trainer Gumshoe and Luigi
11. Yoshibaker
12. Sousaphone
13. SPREAD GUN MOTHERF***ERS.
14. The guy whose screen name pisses me off because it's too damn short and I can't get it to register in the PM box when sending messages to multiple people.