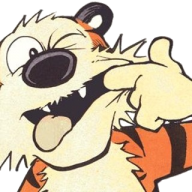 Star Spirit
Retired Wiki Staff
Former 'Shroom Staff
Hi, everybody! This is your hard-working Statistics Manager, Tucayo! And I have a special treat for you... Do you want to know who has written the most sections ever? Which team has had the most sections? Which users have written for every team? Which section has had the longest uninterrupted run? Who wrote FTMV in Issue V? By how many votes did Stooby get elected in 2009? If you don't want to, then you better change your mind. And if you do, here's the answer to all those questions and more!
I give you,
THE 'SHROOM'S WRITER HISTORY!
Oh yes, stats from all Issues, from the 2006 Beginnings to whatever the latest one is; all Directors, from HK47 to SMB; all writers, from 3Dejong to Z3r0 Tw0; all sections, from A History of Video Games to the World Cup Recap; all conveniently located in one Spreadsheet!
If you have any doubts or suggestions regarding the Spreadsheet, please let me know!
Enjoy!
Important Announcement: January 24th, 2016
It's me again! Since we created this spreadsheet, we have almost doubled our issue count. This means we had
a lot
of information on one single file, which made browsing inconvenient. This is why we have decided to split the old
Writer History
into four new documents which go as follows:
Any questions/corrections/suggestions you might have about the spreadsheets, please post them here.