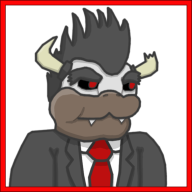 Lafayette Quenchingly-McQuaffin
I started my Story Eight, and thought maybe it would need a topic.

So you can talk about the story, any improvements, and you can sign up here if you want.

Link to the story: http://userpedia.adriels.com/wiki/Eight

I also brought out the first part.

Thanks, and i hope you enjoy it.