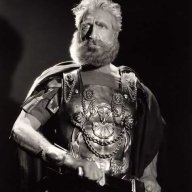 Power Star
Retired Wiki Staff
Some rules of play:
1. Don't directly quote a game-related PM from me.
2. Roleclaiming is allowed.
3. No lynches are allowed.
4. Two deadposts max.
5. If you participate in a scripted event, then do
not
say anything about it to any other player anywhere else unless I specifically give permission for that event.
6. Vote with
Vote
, change vote or unvote with
Unvote
.
7. Phases will normally last around 24 hours.
Host: Bop1996 (Magus) -
Angela
1. MrConcreteDonkey (Godot) - Saphira, Dragon/Bulletproof/Vigilante. Won Night 6.
2. Pyro - Brom, Martyr/Mentor. Took an arrow meant for Eragon Night 3.
3. Smasher Durza, Godfather/Shade. Vigikilled in an act of revenge by Saphira Night 6.
4. New Super Mario - Ra'zac, Cop. Ninja-killed by MG1 Day 4
5. Marioguy1 - Arya, Cop/Captured. Hung by two villagers Day 6
6. BMB (Fi) - Empire Soldier, Roleblocker. Was beheaded Day 2
7. Lily - Gertrude, Doctor/Trusted. Won the game Night 6.
8. Nabber (Viceroy Bubbles von Salamancer) - Sloan, Tracker. Shot with an arrow Day 3.
9. Villain11 - Urgal, Killer. Vigikilled by Saphira Night 6.
10. FireEevee (uranianUmbreon) - Ajihad, Strategist. Burned down with his house Night 5.
11. Yoshidude99 - Solembum, Whisperer. Won Night 6.
12. Master Crash (apocalypseArisen) - Jeod, Merchant. Won Night 6.
13. Lakituthequick - Murtagh, Roleblocker/Invisible. Killed in an utterly cliched manner Day 5.
14. QuizmoManiac (Detective *bleep* Gumshoe) - King Hrothgar, Public Speaker/Protective. Picked a fight with the Empire and died Night 2.
15. Dr. Javelin - Eragon, Dragon Rider/Mage. Mangled almost beyond recognition Night 4.
Key:
Innocent
Mafia
Independent
The obligatory story junk:
Angela the Herbalist sat in front of a fire in an Urgal village deep within the Spine. The Urgals always loved to hear tell her tales in her unique fashion.
"Tonight, I shall tell you the tale of the Fall of Galbatorix," she began. "This tale has been recounted in many different ways by many different people, but few know the full extent of the tale.
"Most of you know the story of Galbatorix's rise to power: how he went insane after his dragon's death, stole a dragon egg, and began to make disciples to aid him in a revengeful quest against the Riders, which he believed to be corrupt.
"His quest went largely unimpeded until he finally crossed blades with Vrael, the lead rider at the time. Vrael met him in battle at Doru Araeba, finally defeating Galbatorix at long last. However, Vrael hesitated with the final blow, and Galbatorix fled to Utgard.
"When Vrael came upon Galbatorix at Utgard, the two began to fight once more. When the battle was fiercest, Galbatorix kicked Vrael in the fork of his legs, then proceeded to quickly behead Vrael, beginning his reign of power."
Vrael has died!
He had the power to stop Galbatorix's rise to power and prevent the game from ever occurring.