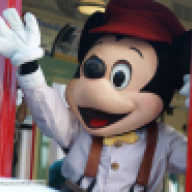 Oh boy! Haha!
Retired Wiki Staff
Former 'Shroom Staff
I would like to explain what has happened in the past day in regards to Ralphfan and whatnot.
There were a lot of things that led me to remove his access to Awards-related accounts and boards. He did not listen to majority decisions from his committee, and even threatened to various members in the IRC that he would purposefully "veto" certain majority decisions. He has consistently held an "I am in charge so I must know more than you", top-down, dictatorial attitude for the past month. He even went as far as to
try and throw in personal matters into the situation in order to steer voting in his favor
.
I, as well a a group of several other users, had decided that we should take temporary action. We removed Ralphfan's access to all Awards-related accounts and boards and worked out with him how we will move forward with the committee. What we agreed upon is to let the committee discuss what will happen with Ralphfan in relation to the Awards. We will thoroughly discuss this matter over the course of the next few days and come to a decision before Friday (which is when the meetings are to start). Ralphfan asked to be able to share a message for everybody to consider before we discuss this through:
Sharks Territory said:

Dear Awards Committee, 'Shroom Core Staff and United MarioWiki Administration,

I fucked this one up.

Over the past month, but especially within the past day, I've been a complete asshole and disrespected a whole lot of you guys. I was unhappy because I wasn't getting what I wanted, and as a result, I acted in an extremely immature manner that may very well cost me some rights that I worked very hard to earn. What I recently did may make all of those efforts worthless.

First of all, I didn't listen to people. I flat-out didn't listen. I never conducted the whole debate over the award categories very well because I turned a blind eye to the points some of you were making, and as a result, that often cause people to disregard my opinions. In the past few hours, I took that much further by trying to get people to side with me by using unsavory tactics. I said a lot of things to multiple users that I deeply regret. These were massive mistakes on my part.

Unfortunately, these actions also impact me as a 'Shroom Core Staff member. It's not the first time that my actions have reflected poorly on the rest of the Core Staff. You guys make a great team, and I don't remember the last time any of you did anything stupid. I can do much, much better and we can be an excellent team. You guys are a great team even without me in the equation, but I do hope I can continue on as a Core Staff member.

There are a lot of individuals I'd like to extend my apologies to, and I may be forgetting a few just because I can't see the board at the moment so I might not be able to recount every last piece of stupid bullshit I said. I know these individuals include, but may not be limited to, Turb; GF; Smasher; Dippy; Brock; BMB and SMB.

Moreover, I acted like a really pretentious assfuck along the way because I felt that my experience entitled me. It really doesn't. Everyone's opinions on this subject are important.

I can do much, much better than this. My recent actions are extremely uncharacteristic of me. I screwed up and then kept digging myself into a deeper and deeper hole. Since I had some problems on this site back in April 2010, I feel like I cleaned up my act awfully well until this point. You guys have seen me at my best and recently, at my worst. I can, and will, do much better than that.

I can and will do a much better job of representing myself as a member of The 'Shroom and of the Awards Committee should you guys reconsider and accept me. I can listen to people, make good decisions and be a much better leader. I seriously enjoy the positions I had attained. I really enjoyed the respect I had gained from the MarioWiki community.

To be honest with you, the Awards Committee is one of the few things I do this time of year. I don't get along extremely well with my family, and I don't have a ton of friends, and a lot of the friends I do have will be going off to college soon. I really enjoy being in the Awards process and I feel that I can be a good director if I don't make the mistakes I've been making.

With all of that in mind, I hope that you reconsider. I can and will do much, much better. It has become clear to me what my flaws are, and I can fix them. Should you accept me, I expect to be on a very short leash and will think through anything I am about to say before I say it.

If accepted, I would like to establish some sort of set of agreements between the Director and committee do that we can have a process for discussions so that we don't have this shitstorm happen again.

Thank you for reading this. Again, I am deeply sorry and I hope you can reconsider and we can work this all out.

-Ralph
Let us begin the discussion.