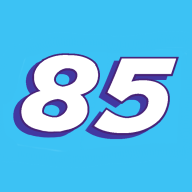 Toadeightyfive; used to be here but peaced out
This is my mafia.
I am probably going to suck at hosting it
. Have fun, and if you want to sign up, post here and say so.
Sign-Ups:
0: Toad85 [Host]
1: Dr. Javelin
2: Paper Yoshi
3: Smasher 101 (Smasher)
4: PyroGuy6 (Pyro)
5: UltraMario3000 (Pinkie Pie)
6: New Super Yoshi (Skull Kid)
7: New Super Mario
8: MarioGuy1 (golgothasTerror)
9: QuizmoManiac
10: FireEevee (LONLINESS)
11: OJ Toad (OJ)
12: PokemonMaster
13: Bop1996
14: Nabber
15: Lily x (Lily)
16: Master Crash (apocalypseArisen)
17: Propeller Toad
18: Flame_
More if people actually bother to sign up.
Story:
My name is Harry Potter. Voldemort and his supporters have somehow returned (AGAIN.) However, this time, he has the element of suprise on his side. He has transfigured himself, his Death Eaters, and the innocent Hogwarts teachers and students, so that no one knows who is friend of foe. We have to stop Voldy, but how?