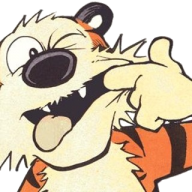 Tucayo
Retired Wiki Staff
Former 'Shroom Staff
Welcome to The 'Shroom Werewolf! For rules and dead players, visit the
Lounge
. Feel at home.
Game Summary
Actions Recap
Day 1
Voting Tally
: Garlic Man - 1 (SG); Marioguy1 - 5 (Mij, MCD, Garlic Man, BMB, Peachy); Shyguy – 4 (PY, Smasher, Ralphfan, Marioguy1)
-Marioguy1, the Sub-Director, was
lynched.
-Gigaremo, the Lazy Writer, was
mauled by the werewolves.
-Villain, the Head Werewolf, was
killed
by Gigaremo.
Day 2
Voting Tally
: Shyguy – 11 (Xzealio, Smasher, Yoshiwaker, Garlic Man, Mij, PY, Ralphfan, NSM, Zero, Peachy, BMB)
-Shyguy, the Statistics Manager, was
lynched.
-Yoshiwaker, the Music & Art Director, was
mauled by the werewolves.
Day 3
Voting Tally
: Gamefreak – 1 (Garlic); Garlic – 1 (Ralphfan); Peachy – 5 (Gamefreak, MCD, Smasher, Zero, NSM)
-Peachy, the Normal Writer, was
lynched.
-Mijzelffan, the Director, was
mauled by the werewolves.
Day 4
Voting Tally
: Smasher - 2 (PY, Gamefreak) Gamefreak – 1 (BMB)
-Smasher, Normal Writer; and Ralphan, Normal Mafia; were
killed
Day 5
Voting Tally
: Gamefreak – 1 (BMB); BMB – 6 (Gamefreak, PY, MCD, NSM, FireKirby, MCD); SMB – 1 (Stooby)
-BMB, the Pipe Plaza Director, was
lynched
-Stooby, the Fake News Director, was
mauled.
Day 6
No lynch.
No maul.
Garlic was modkilled
The werewolves won!
Intro
"I think he'll make it" a voice said.
"Yes, the recovery went better than I expected" a second voice replied.
"I thought we would have to count him out" a female voice added as they left the room.
I tried to get on my feet to catch them as they left the room, just to find out my legs weren't responding. I lifted the blanked, not knowing what to expect, and what I saw definitely took me by surprise, I screamed at the top of lungs and the three persons from before came in rushing into my room.
"Well, you woke up" said casually a red Toad. "And by the sound of it, you already discovered what happened. Or at least part of it."
"What happened to my leg?? What is THIS?" I asked frantically
The female voice I heard before, a Toad nurse came close to me "Don't you remember what happened?" I shook my head
"Apparently the trauma was big enough to make his memory suppress all memories of that night" the second Toad doctor added
"You aren't telling me anything! Which trauma? What night? And above all; WHERE IS MY GODDAM LEG?!?!" I yelled
The nurse sat on my bed looking at me. "You were shot in the head. You miraculously survived since the bullet didn't cause lethal damage. And about your legs… The damage wasn't lethal, but it was enough to damage the part of your brain that controls the movement of your right limbs"
Before she said the word "limbs" I hadn't noticed my right arm was in a bag-esque container. "So… m-m-my arm…" I stammered and took away the bag. It was gone. In its place I found the same robotic thing I had where my leg was supposed to be.
"Yes, your arm was lost too. Both of your extremities had to be replaced by these bionic limbers." The nurse kindly replied.
I analyzed it for a second, and considered I could use this to my advantage in some way or another. I tried to bring back my sense of humor by saying "well, I have had worse nights than yesterday's".
"Um… there is something you should know, Tucayo. You were in comma for 5 years."
If the surprise of my robo-limbs hadn't been big enough, this one sure was. "W-w-w-what? F-f-five y-y-years? It can't be, it can't be!" the nurse nodded slightly. "But it is" she replied with a look of pity.
I looked at a calendar on the bedside. May 17th, 2016. Five years. Many things could have happened in five years, but what had happened?
"Well, do you want to try your bionic limbs?" I came out of my thoughts to see the doctor staring at me. "Sure, why not"
"OK, these are the latest medical technology available, not even Wikipedia has them, they are MarioWiki-made. Our best researchers spent 10 years working on them, and you are the first patient to ever try them. They can jump higher, run faster, kick harder, lift 10 times your weight… there is nothing they can't do. You should try them" he said as he connected some wires and moved some switches. "They should work now"
I got up from my bed; it was a weird feeling, just feeling my left arm and leg. After 10 minutes or so I had gotten used to them. "Well, I'll be going then"
"Not so fast, cowboy. There are some things you must know about them. First, they run on batteries, so they must be charged every night. Second, you have to come to have them checked every two months. And third, NEVER touch the wires. Never"
"Got it. Thanks for everything" I said as I walked towards the door
"Wait!" said the nurse as she reached toward a desk in the room. "Your gun" and she handed me my gun. The gun that had accompanied me many years before when I had no one by my side. As I touched the cold metal I had a quick flashback to my childhood. Why couldn't I just be there?
I left the building with my gun in my right pocket. I got into the street, but, as 5 years ago, it was a complete unknown place for me. I don't know if it had changed in any way, or if I had just forgotten how it looked like. I didn't know where to go, so I walked along the street until I saw a city map in a corner and I decided to take a closer look at it. It didn't make any difference. None of the names rang a bell in my memories. Pipe Plaza, Proposals Hall, Sysop Tower… None of them sounded like places I had known. I must have looked as if I was lost, because a purple dragon and an orange-shelled Dry Bones asked me if I was lost.
"Yes, I don't have any idea where I am" I told them
"You are in Mushroom Street, one of the most popular streets in the MarioWiki" said the dragon
"That doesn't help me, I am completely lost, and by completely I mean completely, I don't know where I am or where am I going" I replied "Actually, wait a second… There was this place I do remember, but what was its name? The weed? The flower? Argh I can't remember"
"Perhaps if you stopped smoking shrooms you would remember" said a cloudy being that floated along where I was standing.
"THAT'S IT!" I said, or shouted it, since the dragon and the Dry Bones jumped backwards. "Do you know The 'Shroom???"
"Yes, we do, we can take you there if you want" said the Dry Bones
"I would really appreciate that" and so I headed towards The 'Shroom accompanied by the dragon and the Dry Bones.
"Here we are" said the dragon.
"Thanks" I said but they had already walked away. I walked through the big spinning door in the front of the building into a magnificent marble-white lobby with golden details. A splendorous fountain in the shape of a mushroom erected in the middle of the lobby.
"Good afternoon, sir. How may I help you?" said someone behind me. I turned around and I saw a man with a black suit, a black fedora and a cigar. "I am the Director of The 'Shroom" he said and extended a fat hand towards me.
"Tucayo, sir" I extended my hand to shake his. "Actually, I don't know what I am doing in here. I just happened to walk by the building and I entered it." I told him.
"Wait" he said and the smile in his face suddenly disappeared. "Are you
The
Tucayo?"
"What do you mean, sir? I don't get it"
"Are you the detective who was shot 5 years ago in this very building?"
"I am"
The smile in his face reappeared as fast as it had disappeared. "Holy Shroom!! You are alive! It is great to see you; you are a legend around here. The last time you were here I was just a rookie writer, but with hard work and dedication I made it all the way to the Director job."
"Awesome, it's great to hear The 'Shroom is doing well" I said with a smile
His smile faded once again. "Now that you mention that, The 'Shroom isn't doing very well. Professionally, yes. But we have many problems inside. Please, come to my office, I can explain it further in there"
We walked all the way to his office in the 35th floor of the building. It was a big room, with a majestic desk, bookshelves and a lot of diplomas.
"Please take a seat. Fancy some coffee?"
"No thanks, I don't like coffee very much"
"Ok then". He pushed a button in an intercomm on his desk, "one coffee please, Jamie." He got back to me. "Are you still a detective, Mr. Tucayo?"
"Well, I just woke from a 5-year comma, but I think I have still got it, why do you ask, sir?" I asked surprised
He got to a drawer in this desk and he took a yellow envelope out and slid it across the desk without a word. I opened it and I found various pictures of corpses, but not just any type of corpse. They all had something in common…
"Werewolf bites. 5 deaths already, we don't know who are the werewolves, but they come from within us. You have to help us stop it, can you do it?" said the Director in a nervous tone of voice
"I can, and I will" I replied
He used the intercom once again. "Seth, block all exits. No one goes in or out".
I got to the window, the view was fantastic. But even more fantastic was that I had the chance to redeem myself from my previous mistake. One thought came to my mind. "
It's a beautiful day
"
Even if it looks as if no one was murdered, someone has to die. Greg
, the

Afro Guy

was mauled. He had the ability to grow a cool afro.
Day 0 starts now, please confirm role PM's. Day 1 starts tomorrow night.
tl;dr omp werewolves