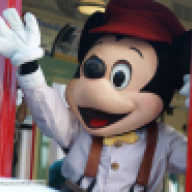 Oh boy! Haha!
Retired Wiki Staff
Former 'Shroom Staff
Villain said:

I think it would be cool if we had mafia awards.

Some categories could be:
Best/Worst Game
Best/Worst Host
Best/Worst Player
Best/Worst Mafia Team
Best/Worst Role
Best/Worst Fake Roleclaim
Best/Worst Third Party/Faction
Best/Worst Theme

I think it would be really cool. And mafia players could vote on the winners.
No, I'm most certainly not suggesting that we plan this out or anything or that we host it for our show.
What I'm thinking, however, is what if we let another group of Mafia players (or hosts... I don't know) try to plan this out and possibly hold their own ceremonies before (or after) all of our planned ceremonies in conjunction with the Anniversary? From what I gather, they wouldn't need to hold polls since they are targeting the Mafia players only (which would probably mean sending in votes via PM or whatever), so the collecting of votes would not interfere with our 60 polls we're having up. They would be responsible for creating or collecting their own scripts, and if all goes well, then it could attract more people to our ceremonies.
Of course, this doesn't have to be the case. I don't care whichever way we go on this, but it sounds like an interesting idea that could have benefits and so I felt it necessary to bring this up.