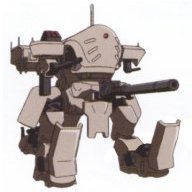 Middle Eastern Federation
Remember guys, hammer vote currently is: 5
Dead players go to lounge
And all the other rules are also at the lounge
Players
1.
Alfred G. Darlton (pawn 1) - Killed in Night 5
2.
Bart L. Darlton (pawn 2) - Killed in Night 5
3.
Claudio S. Darlton (pawn 3) - Killed in Night 5
4.
David T. Darlton (pawn 4) - Killed in Night 5
5.
Edgar N. Darlton (pawn 5) - Killed in Night 5
6.
Stooben (Ren Hoek) - Lynched in Day 6 - Cop
7.
Gigaremo - Repeatedly Shot in Day 3 - Assassin
8.
MarioGuy1 (MG1 the Paladin) - Survived - Chinese Federation/E.U. Public Speaker
9.
Yoshiwaker (gallowsCalibrator) - Shot in Night 5 - Commander
10.
New Super Mario (Beagle) - Killed in Night 7 - Public Speaker
11.
SpinyMaster347 - Killed in Night 7 - Nurse
12.
Mijzelffan - Killed Night 3 - Godfather
13.
BaseballYoshi24 - Lynched in Day 2 - Assassin
14.
GameFreak75 - Killed Night 3 - Nurse
17.
QuizmoManiac (carcinoGeneticist) - Killed in Night 2 - Nurse
18.
MrConcreteDonkey (arachnidsGrip) - Gashed in Night 5 - Cop
19.
Rocker 64 - Survived - Black Knights/Japan Godfather
20.
PokemonMaster - Repeatedly shot in Night 6 - Public Speaker
21.
Villain11 - Vaporized in Night 7 - Godfather
22.
Lily x (Clive) - Killed in Night 6 - Cop
23.
Smasher 101 (Smasher the Necromancer) - Survived - Chinese Federation/E.U. Assassin
Legend
Britannia
Black Knights/Japan
Chinese Federation/E.U.
United Federation of Nations (UFN)
A rather sad day is going on, since it's the royal funeral of Clovis la Britannia and Euphemia li Britannia, both assassinated.
About everybody came, well obviously Britannia will be there since their running the service, the Black Knights surprisingly came but say they were invited by Britannia for an unknown reason, which means they'll be on high alert. The Chinese Federation attended the service since the service was close to the Chinese Embassy. Not many Elevens came because they fear it would of been another massacre.
The service started off with Viceroy Nunnally vi Britannia, giving a speech.
"I thank everybody for coming to this imperial event," as she began, "I am here to say a few words on my deceased relatives as they were both good Viceroys of Area 11 and worked hard to make Britannian and Elevens have good lives...."
That is when a gunshot was heard, everybody began to scatter in the audience in fear. The royal guards crowded around the current Viceroy as they don't want to have another death on their hands. They began to open fire to where the location came from; the royal guard pilots began to open fire in their Knightmare Frames. After a few seconds later the royal guards began to push the wheelchair of the blind Viceroy into an aircraft where she will be taken to a safe, unknown location. The Knightmare Frames start to investigate the area the gunman was supposedly was. The only evidence that pointed to was an Eleven civilian.
The Britannians started pointing fingers to the Black Knights and were ready to kill them on the spot, but the Black Knights came ready with supplies to take down the royal forces. The Chinese Federation got offended by the fact that the Britannians were willing to cause more death at a funeral and that massacre will happen near the Chinese Embassy and that the Emperor himself didn't come to the funeral of his own kids.
Under all the ruckus, mostly everybody got scattered and now nobody knows on who party each person is on. They are ready to kill each other, but they won't do it there and now, they all went their own way but knowing somebody will die and it is no longer about the incident at the funeral now, it is personal....
Clovis la Britannia was assassinated before these events, if he were alive he would have had the ability to call out a massacre on the Elevens (Japanese), weakening the Black Knights and possibly crushing them. He was with

Britannia

.

Euphemia li Britannia has also been assassinated before the events, if she were still alive she would of went on with the Special Administrative Zone of Japan and the Elevens will live in peace, ending the game. She was with

Britannia

.

Nunnally vi Britannia has almost been assassinated, but is now taken to an unknown, safe location until it is safe.
DAY 1
has begun!
Voting Unlocked!