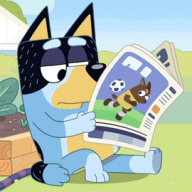 Star Spirit
Chat Administrator
Retired Wiki Staff
NOTE: Sign-ups are now closed.
The game has begun! If you are a living player, please go here to play!
How the game is played
I am explaining this because a few people I'm inviting might not know how the game is played. Werewolf is a variation of Mafia, a strategical party game in which separate teams (called "alliances" in this game) must attempt to rid the town of each other. In a typical game, there are two alliances: Innocents and Mafia (or, in this case, Werewolves). The Werewolves are aware that each other are Werewolves, while the Innocents know only their own alliance. There are sometimes additional alliances involved in a game, such as a lone third-party player, or even another alliance entirely (like how there were Aliens in
MW Werewolf: Take II
).
The game moves in two phases: Day and Night. During the day, the Innocents must deduce who they believe is a Werewolf and make an attempt to lynch them. However, non-Innocent alignments will try to get Innocents to lynch each other in order to win the game easier. Please remember to think things through when you are lynching; mindless bandwagoning can often lead to a lot of trouble. At the end of a day phase, I will tally up all the votes made during that day; whichever player has the most votes counted against them will be lynched. When a player is successfully lynched, they will die, and their role and alignment will be revealed.
When a day phase ends, a night phase begins. During the night phase, the Werewolves will decide on one player to kill that night. At the end of the night phase, if a player is successfully killed, said player's role and alignment will be revealed. Just like with lynching during the day. However, a Werewolf's kill is not the only occurrence during the night. Innocents may also have powers that they can use during the night. For instance, on Night 1, whoever has Cop powers may send me a PM saying "I want to investigate
Player A
". This action will then be put into play for that night; assuming the Cop does not die that not, he will receive a PM from me at the beginning of the next day phase telling him Player A's alignment. If Player A is innocent, the Cop knows to try to keep that player safe/alive. If Player A is a Werewolf, the Cop must make an attempt to lynch the wolf the next day (or have him killed by other means, at the very least). The cycle continues between days and nights until an alignment meets their goal (such as the innocents killing all the Werewolves).
That's the gist of how the game works. If you're still a little confused, don't be afraid to ask questions! You can PM me questions, or you can ask them in the game thread; most of our players around here are kind enough to help out a newbie (as long as they're not lynching him on Day 1 *cough*).
Notes about this game
*Each phase is 48 hours. A phase will be shortened if everyone casts a vote, or if all night actions are sent in early, but a phase will typically not be extended. Sometimes, I'll have to extend a phase to 72 hours.
*If you do not send in your night actions in on time, too bad for you. I will not be extending phases anymore due to people's inactivity. The game needs to keep moving, and you need to keep up.
*Players will not be modkilled for being inactive. Modkills are happening a lot lately, and it's making games less fun since it means less players and a shorter game. That doesn't mean you should vote off inactives right away, either; I will send them a message every couple days to remind them to play -- maybe some of them will listen. Inactive players might be controlled like a bot by someone on the same alliance, but we'll just see about that.
*Every player will have at least two powers. I know how much you guys hate being vanilla townies, so there ya go. Most roles are based off of
common roles in Mafia games
, but there are some roles that are unique to this game.
*You may vote
No Lynch
if you do not want to lynch somebody. However, "No Lynch" votes will only count as half a vote.
*The following roles will NOT be included in this game: Fool, Traitor, Usurper, Smoke Monster.
*Some roles in the game may be duplicated.
*This game now has 89% more intrigue. Or so I hope.
*I have put a considerable amount of work into this game, and I would like it very much if the people who sign up to play actually play. It's no fun when you don't take things seriously.
Lastly,
Rules
1. Do not, under any circumstances, quote any PM sent from me that is directly related to this game. This includes role PMs.
2. Roleclaiming (the act of paraphrasing your role...or lying about it, depending on your motives) is allowed. Try not to roleclaim unless you really have to, though. It keeps things more suspenseful.
3. When you are dead,
you are dead
. Do not reveal any information about the game after you are dead. Any posts from dead players revealing information will be deleted on sight.
I'm giving all other mods permission to delete posts like these.
Dead players are not allowed to post in the game thread. Unless you're Shyguy
or Ninji
. It's expected from you, so it's okay.
3a. However, if you are REVIVED in the game, you may reveal information, as you are technically alive again.
3b. Living players are allowed to post in the Lounge. Just don't discuss game-related stuff with the zombies bumming around in there.
3c. NON-PLAYERS may NOT post in the game thread. They may post in the Lounge, however.
4. To vote, simply type
4a. To unvote, type:
4b. If you have voted, YOU MUST unvote to cast a new vote. Your new vote will not be counted, otherwise.
5. Each alignment will get its own Quicktopic for easy communication. Learn it, know it, use it, and love it.
6. Do not be afraid to stab players in the back. Often times, to win, you must use lies and deceit to help your team win. But that doesn't mean that EVERYTHING you say should be a lie, either...mix it up a little. Screw with people and have fun doing it.
Player List
1. Marcelagus (Cave Johnson)
2. Turb (terminallyCapricious)
3. Gamefreak75 (adiosToreador)
4. MrConcreteDonkey (Clover)
5. Mijzelffan
6. QuizmoManiac (Derpy Hooves)
7. Rocker64
8. Shyguy27 (Herr Shyguy)
9. Super Mario Bros. (United States of America)
10. Xzealio Exdementia (Xzealia Exdementia)
11. Mason
12. Gigaremo
13. Smasher 101 (turntechGodhead)
14. Ralphfan (Sharks Territory)
15. Lario
16. Xzelion (Axhole)
17. Baby Mario Bloops (Major Bloops)
18. Villain
19. New Super Mario (Beagle)
20. Ninji (Rosencrantz)
21. Yoshiwaker (gallowsCalibrator)
22. Marioguy1 (Osiris)
23. Xpike
24. Lily (Clive)
25. Zero777 (Shōgo Asahina)
26. MST3K ('3K)
27. Superchao
28. Tucayo
29. SpinyMaster347 (Kid Cudi)
30. Becquerel