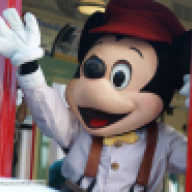 Oh boy! Haha!
Retired Wiki Staff
Former 'Shroom Staff
So, I guess this topic could be about the management of the public and staff awards boards throughout the year. I don't know. Whatever Ralph says, I guess.

Anyway, as you can see, I made the board at Ralph's request, gave him Local Moderator powers over it, and removed th Awards Committee ranking from former committee members. I'm sure Ralph will make another topic with the list of people who were in last year's committee and who might be invited and who has alright been invited and such, since this topic is more about the technical management of the boards more than anything.

So yeah. Ralph, you told me to make the Awards board. Does that also mean the public board? I couldn't tell from the wording of your PM if you specifically wanted (or specifically didn't want) it being created yet.