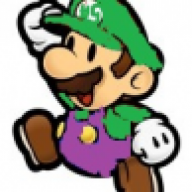 ROBLOX, SPM, Wii Music and God are scweeeet!
Same as SiFi, but on a deserted Island.

ROBLOXKID007 is stranded!
ROBLOXKID007 makes microname "TIPPI".
TIPPI finds duelchest containing MICROBLADEKNIFE(MBK) and MICROBLADESWORD(MBS).
TIPPI equips MBS.
PALMZOMBIE ATTACKS!!! BATTLE IMMINENT!
*black screen*
*battle stage*
TIPPI VS. PALMZOMBIE!
TIPPI uses SuperSlash!
PALMZOMBIE -5!
PALMZOMBIE IS DEAD!
*overworld*
TIPPI leveled up!
TIPPI is Lev. 5
TIPPI saved using saveblock!