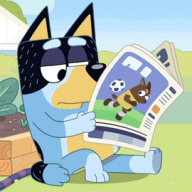 Star Spirit
Chat Administrator
Retired Wiki Staff
I feel confident in the fact that I don't need to post the rules here. I think everyone here has proper Mafia etiquette. But if I find anybody ruining the game in any way, you will be blacklisted from all of my future Mafia games (and possibly the entire Mafia board, depending on the circumstances).
Notes
-
Day and Night phases last for 24 (or 48, in some cases) hours
each
. Each phase will end at approximately
10:00 PM Eastern
each day. Some phases may end a little later than planned: please be patient if this is the case. To that end, if I feel a phase should be extended or shortened, I will do so.
-
I highly encourage lying and deceiving players when needed. This is especially encouraged in cases of roleclaiming. Saying your actual role can make you an easy target, no matter which team you are on. Each player has a link to Lostpedia in their role PM; you guys could come up with some interesting roleclaims if you look around a little.
-
A total of 40 roles were made for this game. 24 of those 40 were randomly picked and then randomly assigned to players. If you don't like your role, don't gripe. You can request a modkill if your role bothers you that much.
-
Don't slack when it comes to sending in night orders. Night phases are pointless if nothing happens during them. That said, don't use your power(s) if you feel you will regret it.
-
Being a sheep isn't very interesting, and doesn't really add much to the game. Try to avoid sheeping whenever the opportunity arises.
-
If you have any questions regarding the game, please PM them to me.
-
Remember: this
is
just a game. Please don't be butthurt if things don't go your way.
-
Feel free to talk about anything during the night phases (including the game). Just don't spam.
Current Players
1.
Super Mario Bros. -- Lynched, Day 8. Public Speaker/Vigilante.
2.
Marioguy1 -- Killed by The Others, Night 1. Bomber.
3.
Tucayo -- Killed by The Others, Night 8. Medium.
4. Shyguy27
5.
Ninji -- Lynched by accident, Day 5. Time Traveler.
Was infected.
6.
SpinyMaster347 -- Killed by The Others, Night 10. Medic.
7.
Gamefreak75 -- Lynched, Day 10. Godfather.
8.
QuizmoManiac -- Lynched, Day 4. Tracker.
-->

Revived through time travel, Night 4.

-->

Killed by The Others, Night 6. Tracker.

9.

MrConcreteDonkey -- Killed by The Others by accident, Night 7. Cop.

Was infected.
10.

Not A -- Modkilled, Day 7. Replaced with Garlic Man.


11.

New Super Mario -- Killed by The Others, Night 12. Inventor.


12.

Xzealio -- Killed by accident in bombing, Night 10. Traitor.

Was infected.
13. MST3K
14.

BaseballYoshi24 -- Killed by The Others, Night 2. Priest.


15.

Villain11 -- Lynched, Day 6. Roleblocker.


16.

Rocker64 -- Vigkilled, Night 2. Sly Vigilante.


17.

Marcelagus -- Lynched by accident, Day 4 (2). Martyr.

Was infected.
18.

Ralphfan -- Killed by The Others, Night 3. Roleblocker.


19.

Baby Mario Bloops -- Killed by The Others, Night 11. Inspired Innocent.


20. Zero777
21.

Mijzelffan -- Lynched by accident, Day 11. Normal Mafia.

Was infected.
22.

Lily x -- Lynched, Day 1. Paranoid Gun Owner.


23.

Weegee -- Lynched, Day 3. Pilot.

-->

Revived, Night 3.

-->

Lynched, Day 7. Pilot.


24.

Yoshiwaker -- Lynched, Day 2. Power Restorer.


25.

Garlic Man -- Killed in bombing, Night 10. Medic.

Was infected.

Legend


Innocent




Mafia




Third party




Infected




Modkilled




Intro

A loud banging noise suddenly awoke me. I sat up and felt the back of my head, but quickly pulled back. As it throbbed horribly, I looked at the palm of my hand and saw a smear of blood. Another loud banging noise forced its way through the air, alongside a whir so great, I almost felt deaf. I slowly stood to my feet and looked around...

"Oh God, there really was plane crash," I thought to myself in shock. I had hoped it was a dream, but, I was completely wrong. Plane wreckage was spread across the shore of the island like puzzle pieces across a child's table. I saw several dead bodies lying around the beach; they clearly had been killed in the plane crash.

I frantically ran across the beach searching for any signs of life. I was in so much pain, but the panic I felt was seemingly overpowering it. "Hello!?!" I screamed. I ran farther down the beach, where the wreckage was sparser, screaming that one word over and over, hoping that someone would hear me. I couldn't be the only one that lived through that plane crash...could I...?

I was beginning to feel faint. I must have been losing too much blood from my head wound. I wouldn't be able to make it much longer.

That is when I saw what looked like four people running down the other end of the shoreline, towards me. I could tell they were yelling something, but I couldn't understand. My hearing seemed muddled and my eyesight had grown dark. I remember collapsing onto the sandy ground and quickly being attended to by two of the people who had been running. Then things went black.

It is now Day 1. The game has begun.